OK, I think almost everyone has asked this question on here at some time or another, so I thought I'd have a go at writting up a simple "How-to" guide to make things a bit easier for new members.
The first thing youll need to do is get yourself a photobucket account by going to
http://photobucket.com/
(click the blue writing
). There are a lot of other sites that offer the same service, but this is the one most people on here use (including myself) so I'll be using this as the example.
Once you've opened your photobucket account, youll have to upload your pics from your computer.
(click on the big blue button in the middle of the page)
This will bring up a window like this one for you to find and select the pics you want.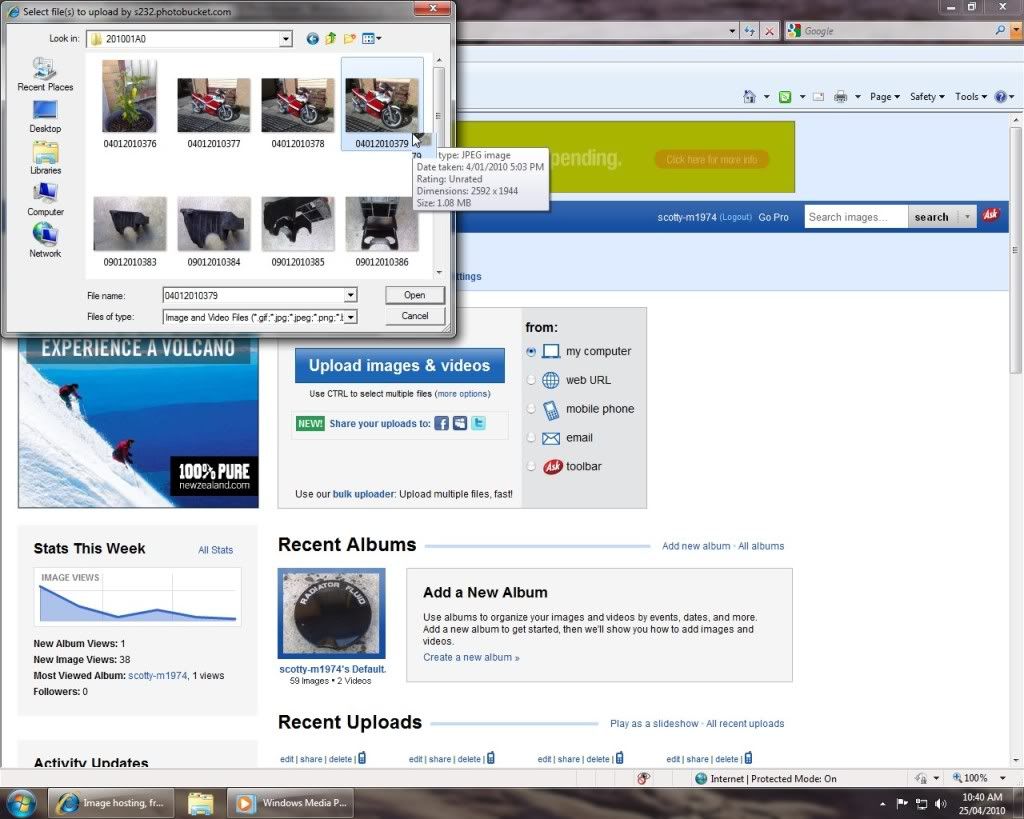 Find the pic you want, click on it, and then click open to upload it to photobucket.
Once it's uploaded, you'll be prompted to give the pic a name and description. Once youve done that, click save, and you'll be returned to your photo album.
Now move your mouse cursor over the picture you want to post on the forum and and youll see a menu drop down below the image.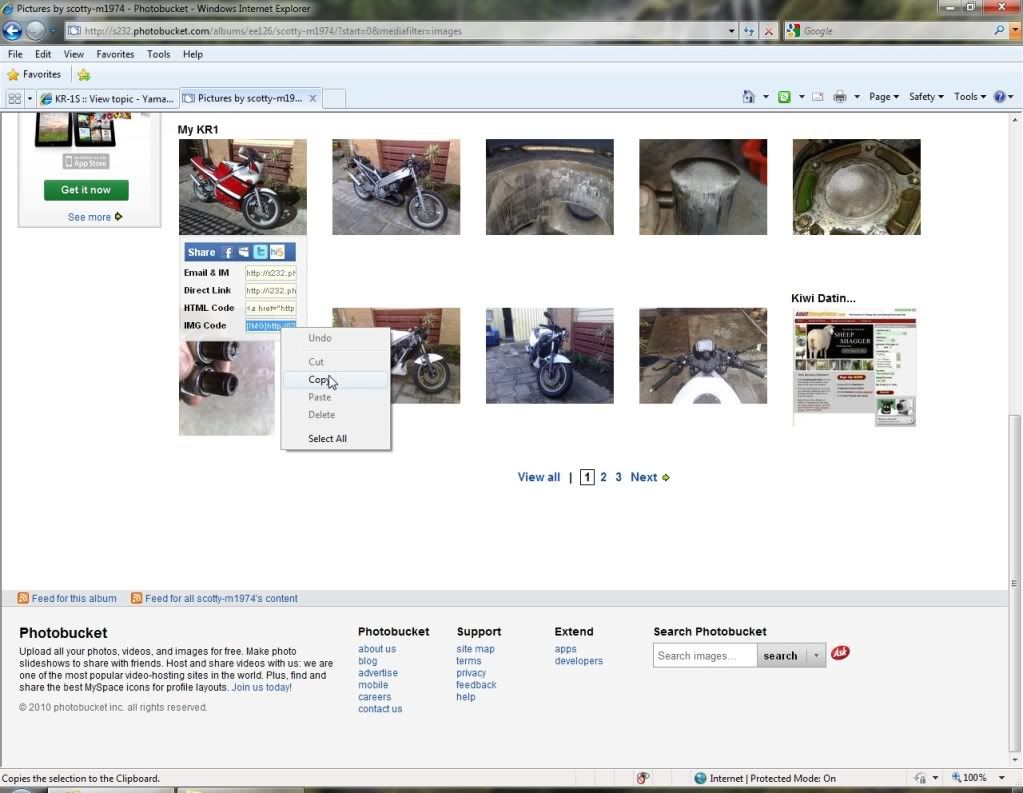 You need to left-click on the writting next to "IMG code" that starts [IMG]http://................ etc, highlighted in blue in this example (they've changed it since I first made this how-to, so you don't get the drop down menu in the pic any more) and it will automaticaly copy the code you need to put in your forum post.
To put this into your forum post, just right click where you want it and select paste.
Done.
Now for a pic posting edicate tip:
Please, always put each pic you post on a seperate line, as otherwise they will end up side by side and everyone will have to scroll across to read everything and see all the pics, makeing the post a nightmare to read. To make sure you don't make this mistake, always press enter before and after posting every picture link, and youll be fine.
Hopefully this clears a few things up.
Cheers, Scott.