Hi there folks,
Due to popular demand we have made a fresh batch of shorter tie-rods (dog bones) to raise the rear ride height by around an inch.
They are one third of the weight of standard tie-rods which reduces un-sprung weight, clear anodised to protect against corrosion and help to give the bike a more modern sports bike attitude.
Makes the bike feel a little more focused.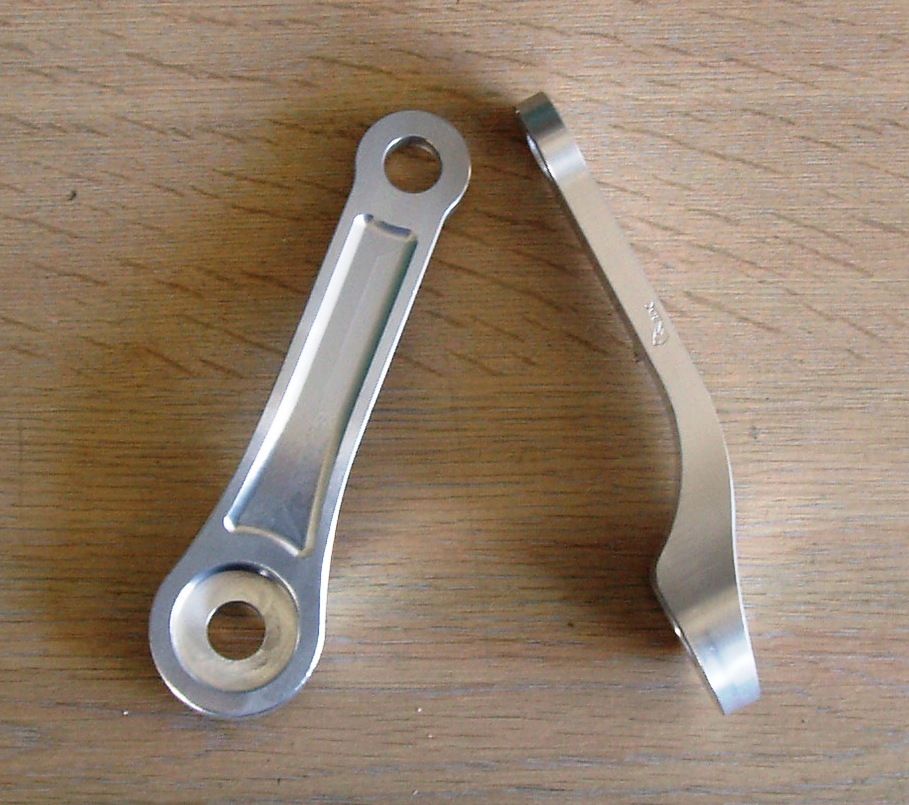 They're a bit of a pain to machine with 2 ops of which one is using the 4th axis of the CNC and mounted one at a time.
As a result they are £130 + VAT a pair.
If you're looking to raise the ride height then this has to be better than reducing the size and messing up the shape of that already small enough air box.
Hope to get these up on the shop by Monday at the latest.
All the best,
Brock
BDK Race Engineering Ltd
http://www.bdkraceeng.co.uk/tc