Hi guys,
My garage looks a little different now, due to the addition of another Red/Grey (thanks to John C).
The bike is a real time warp bike, totally standard, no damage to the plastics and complete with all documentation supplied when the bike was purchased, it even has its service book with it
(2 owners 16000 miles).
This will not be getting the Lenny Henry treatment and will be left as a great example of an old bike.
It also has the tank sticker in place
I will start a thread in projects once cleaning and re-commissioning commences.
Many thanks to Pablo for helping me pick the bike up - Top Man =D> =D> =D>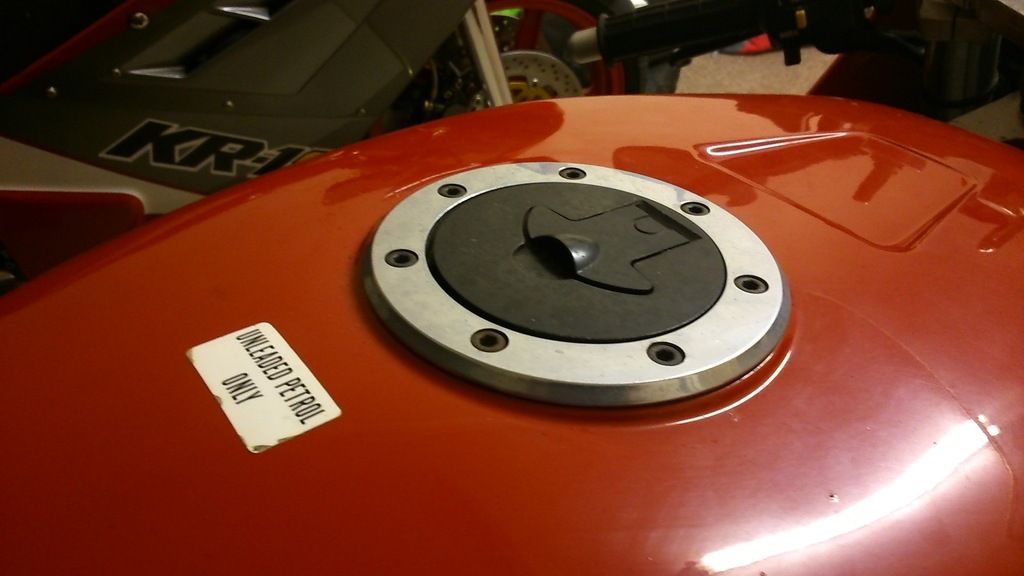 Cheers,
Bernie