Recently bought a KR1S, had been looking for a stroker for a while ideally a 350 YPVS as I had owned them before and done a lot of work to them so know my way around them pretty well.
But... A KR1S came up for sale just a wee bit up the road from me and had been restored around 5 years ago so decided to go have a look.
Anyway the bike looks great from a distance and in photos but on closer inspection the paint work was a bit ropey and there was a few issues mechanically that needed attention.
This is how it looked when I brought it home
Plan was to run it up till winter and that would give me a better idea of what all it might need done over the winter months. The previous owner said he did a top end rebuild on it 5 years ago and it's only done 600 - 700 hundred miles since so technically it should be good to go.
I've taken it out for a run twice and there just seems to be something not 100% with it so it was decided to strip it now and restore/rebuild it before I use it anymore.
Engine is going to be going down to BDK engineering for a full overhaul nearer the end of the year. At least then it will give me a solid base to start from and I'll know the engine is 100%
BDK and Firefox racing were the only two company's that got back to my e-mail enquiry's. Although I've never heard much of Firefox?
So this weekend seen the strip down start!!
Don't think the tank has been off for 5 years!! started giving it a clean then decided I better start taking pics of the strip/build lol fuel pipes all split and leaking fuel, and 1 carb seems to be leaking slightly!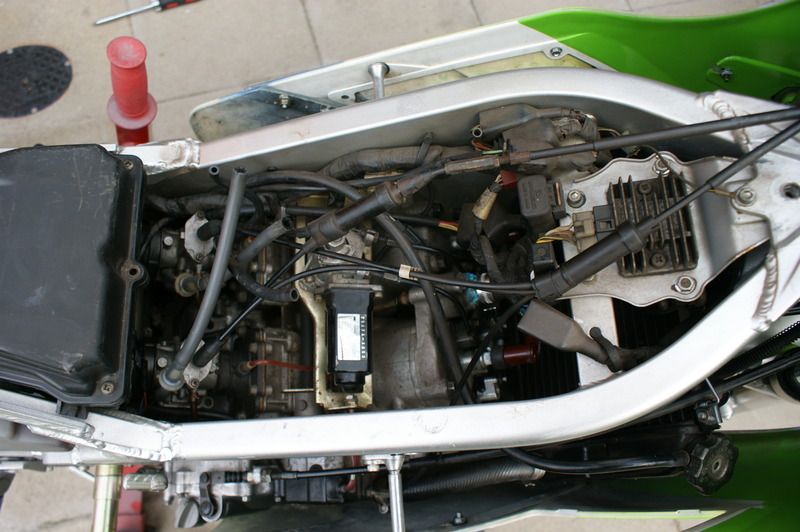 Quite a lot of splits/cracks in the panels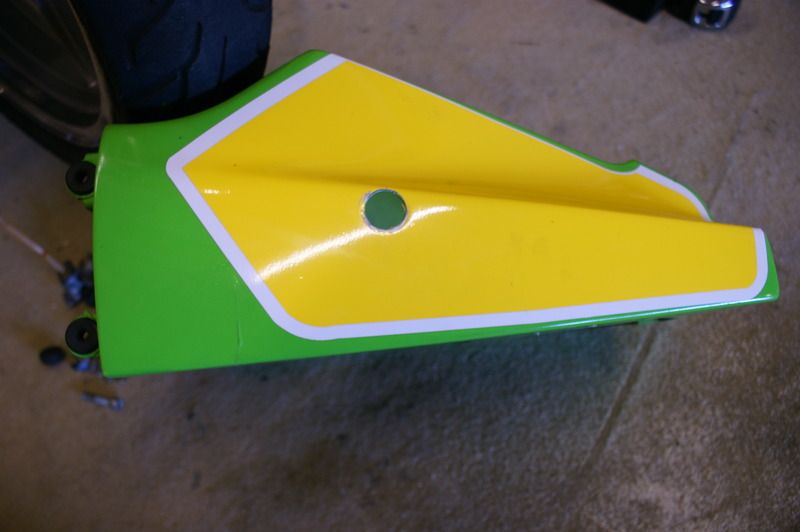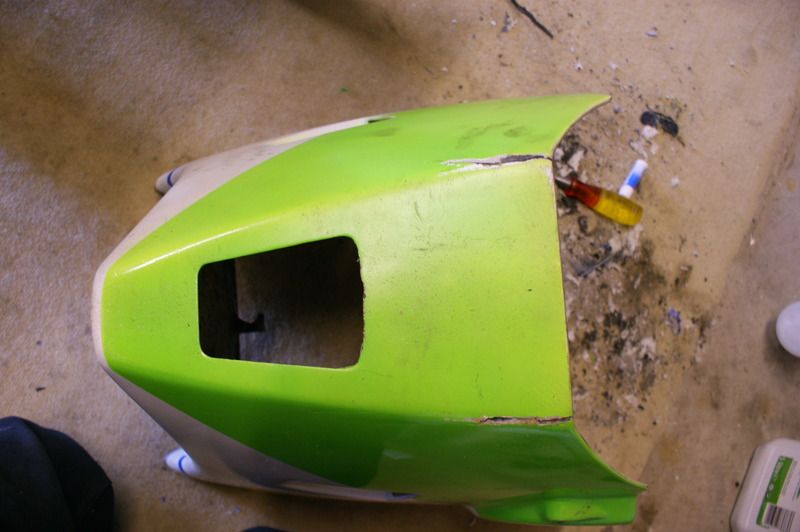 Bought a plastic welding kit and I'm amazed at just how well it fixes the cracks etc ( Photos to follow )
Fuel tank needs a bit of TLC although inside is remarkably pretty much rust free. Just to small areas of rust in the bottom corners. I've ordered up a tank sealing kit to nip it in the bud before it spreads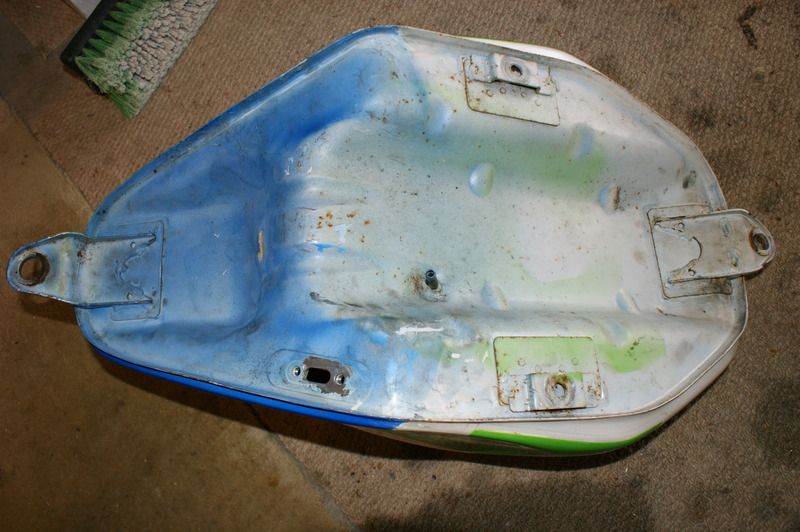 Exhaust hangers aren't even doing anything!!! and they are only held on to the bike by the two studs to the barrels!!!! all other fixings missing!!
Due to the amount of coats of paint and all the cracks etc on the panels I decided to take them back pretty much to bare plastic just to see what's what. And came across this rather nice paint job. ZXR colours. Think it would've looked pretty well back in the day! Remember seeing a KR1 in those colours in a mag many years ago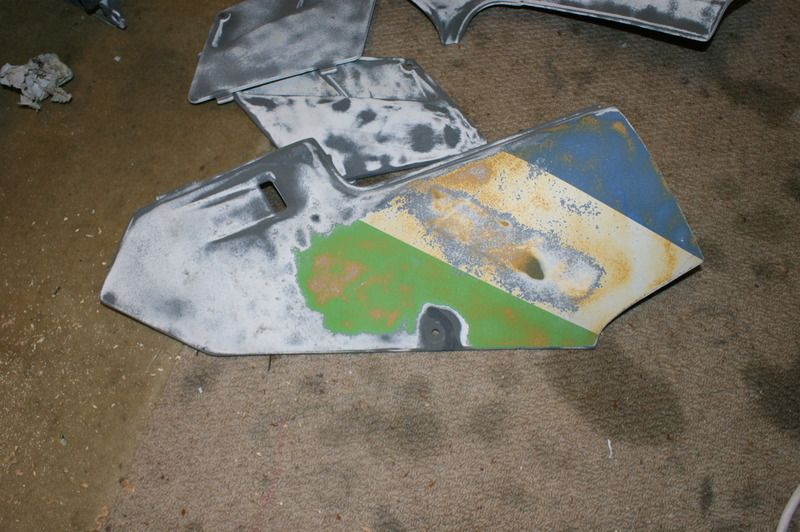 I had various colours of candy paints in stock as I do a bit of Hydro dipping in my spare time.
They are a pretty good match for the paint, but I've decided they might just be a bit too in your face and make the bike a bit too bling so opted for standard paint colours
I have absolutely no experience with KR1s so this will be a huge learning curve for me.
If anyone has any help and info that might help me along the way I would be very greatfull
It was never supposed to turn into a full rebuild/restoration but I'm just to fussy and not happy with the way it was